Your first year is going to be one hell of a roller-coaster, emotional, incredible fun as well as meeting new people (potentially becoming lifelong friends) and having experiences you'll never forget. As a student's union we are here to make sure you have fun but also to make sure you feel safe and supported. With that said here are some tip to make sure you first year feels like a breeze.
First and foremost, enjoy yourself!
Make the most of your time at university you're not here long in hindsight and it does seem to go quickly. Be yourself and do the things that you enjoy.
Make friends
Making friends can seem quite daunting but if you approach it with a positive attitude you'll be fine. Your flatmates and course mates will all be in the same situation so talk to them about it to break the ice. Check out our blog – tips on how to make friends.
Stay Safe
Flying the nest can be a little intimidating but you'll fall into place really quickly I assure you. Newcastle is an amazing city however make sure you stay with your friends and use a reliable taxi service. You can never be too careful.
Save money
Don't just rely on your student loan, try and save money when you can. Try supermarkets like Lidl and Aldi renowned for low prices and use your student card for discounts. You could also get a part-time job alongside your studies for a bit of extra cash. Which also looks quite good on you CV.
Protection
Practicing safe sex is super important and will protect you from STI's and any unwanted pregnancies. There are always free condoms available at Fresher's Fair and at the reception in the student's union.
Peer Pressure
It's inevitable you will experience peer pressure at some point during you time at university. Remember it's your choice not theirs and if you ever feel uncomfortable you can always leave. If you need advice the Student advice centre is here to answer anything literally.
Go to lectures
As much as lie in's every day is very appealing you are at uni to get a degree at the end of the day. And the cost for a degree does not come cheap at all! Also by just going to a lecture and listening you can take in more than trying to scribble down notes.
Join a society or sport clubs
If you have a passion or a hobby/interest, we have numerous societies and sport clubs to choose from. Joining a club is a great way to meet new people with similar interests to yourself as well as being super fun.
Try Volunteering
Give it a go and try volunteering, we have many opportunities for you to get involved in. It also looks amazing on you CV as well as being something fun to do in your spare time.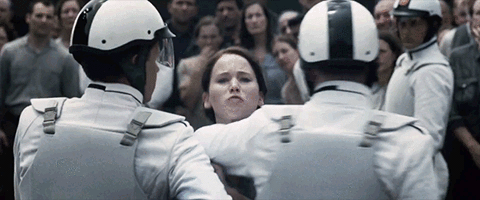 Vote
Let your voice be heard and don't let your vote go to waste. Every year NUSU elections are held in March, vote for the person who speaks to your ideals and if that isn't any of them, then run yourself.